Avoid Water Line Damage Nightmares With Our Emergency Repair And Replacement Services In Chula Vista, CA.
Damaged water line causes more than just frustration; they structure property damages, growth of harmful mold, and flooding. That's why we treat them as an emergency. A licensed and insured plumbing specialist should handle water line damages.
At G Brothers Plumbing, Inc., we are water line repair and replacement specialists serving residents of Chula Vista, and its surrounding areas. We provide professional, reliable, and affordable water line services to the residential and commercial customers in this city and its environs. 
We boast with over 10- years of experience in diagnosing, repairing, and replacing water lines. Our team is highly skilled and experienced and can handle all types of repairs on your water line. As a PEX and CSST certified plumbing company, you can be assured that your water line problems will be handled by our specialists. We also offer free estimates and charge a flat rate for all services. 
We work on all water pipes, including cast iron, steel, copper, PEX, galvanized iron, PVC, and concrete, among others. We use the latest technology and equipment to ensure quick, safe, and reliable water line repair and replacement services.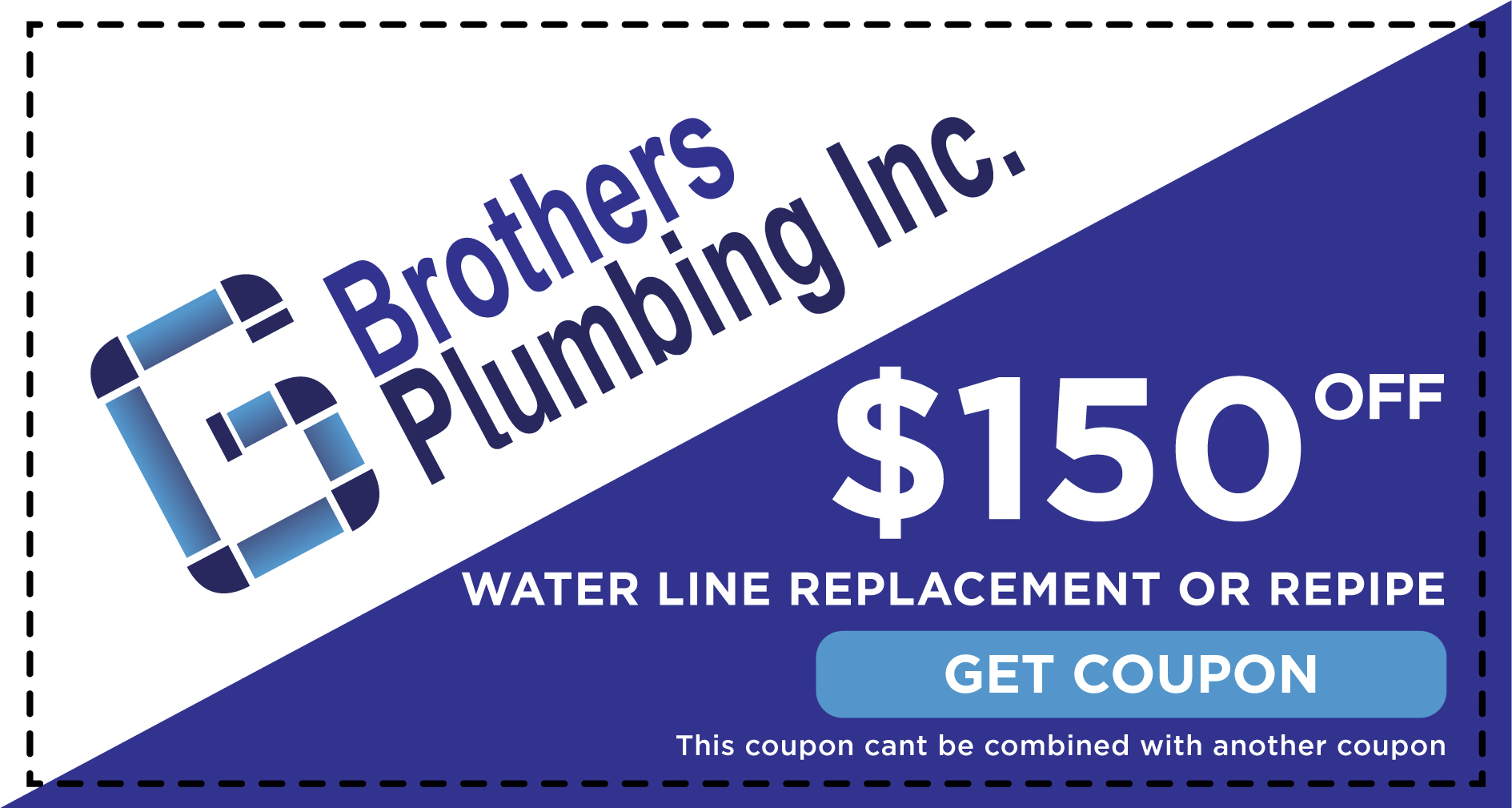 Contact us at 619 366 3301 for more information about our San Diego Plumbing Services
Signs that Your Water Line Needs Repair or Replacement
It is difficult to pinpoint water line damages, especially at an early stage. However, even what you may call minor damages can cause serious havoc to your property. If you notice any of these signs, call us, and we will respond immediately:
A spike in your water bills and yet your water consumption remains the same

Bubbled or discolored areas on the walls

Reduced water pressure

Leaks in your home or business

Discolored water

Water pooling in your basement or yard

Hot spots on your floor

Damp spots.
Our water line Repair Services
Depending on the cause of the water line damage, we have different types of repair services that we provide. Some of the damages are easy to fix, and but others may be complex:
For problems such as loose connection and other minor problems, we can repair them directly and restore the water supply immediately. Our team will cut the floor, or wall to repair the damaged section of the waterline.
Where the damaged part cannot be accessed or deemed too risky or costly, our team will close off the line at the nearest manifold and reroute a new pipe. Call us for free quotes and upfront services.
When repairs cannot solve your water line issues, repiping becomes the best solution. We highly recommend PEX pipes for repiping since it offers numerous benefits such as corrosion resistance.
For both water line repair and replacement services in Chula Vista, contact G Brothers Plumbing at 619 366 3301. We have a highly-skilled, experienced, and well-equipped team of plumbing specialists to handle all your water line problems. Call us and enjoy free estimates on all our plumbing services.