Professional, Reliable, And Affordable Hydro-Jetting Services In Chula Vista.
Have you been experiencing frequent drain and sewer blockages or backups? The problem is caused by several factors, including buildups in the drain pipe, what you need a hydro jetting service to clear your drain line. At G Brothers Plumbing, we provide professional high-quality hydro-jetting service in Chula Vista and the surrounding areas. We will help you clear out years of stubborn buildups in your pipeline.
At G Brothers Plumbing, we offer high quality, reliable, and affordable hydro-jetting services to both residential and commercial residents. We use advanced technology and equipment for quality, professional, and quick hydro jetting services.
What Is HydroJetting? 
Also called drain jetting or water jetting, hydro jetting is a drain cleaning method that uses high-pressure water. The technique uses special nozzles that create powerful jets to blasts away, even the toughest buildups and deposits drain pipe. The water is usually hot to get rid of grease and grime inside the drain pipe.
The water jets are so powerful that they can also cut tree roots inside the drain pipe, with our hydro-jetting equipment, we can handle a vast range of sizes. It produces enough pressure to clear even the most stubborn buildups. From small sink drain pipes to storm and sewer drains, we have the capacity to hydro jet all of them.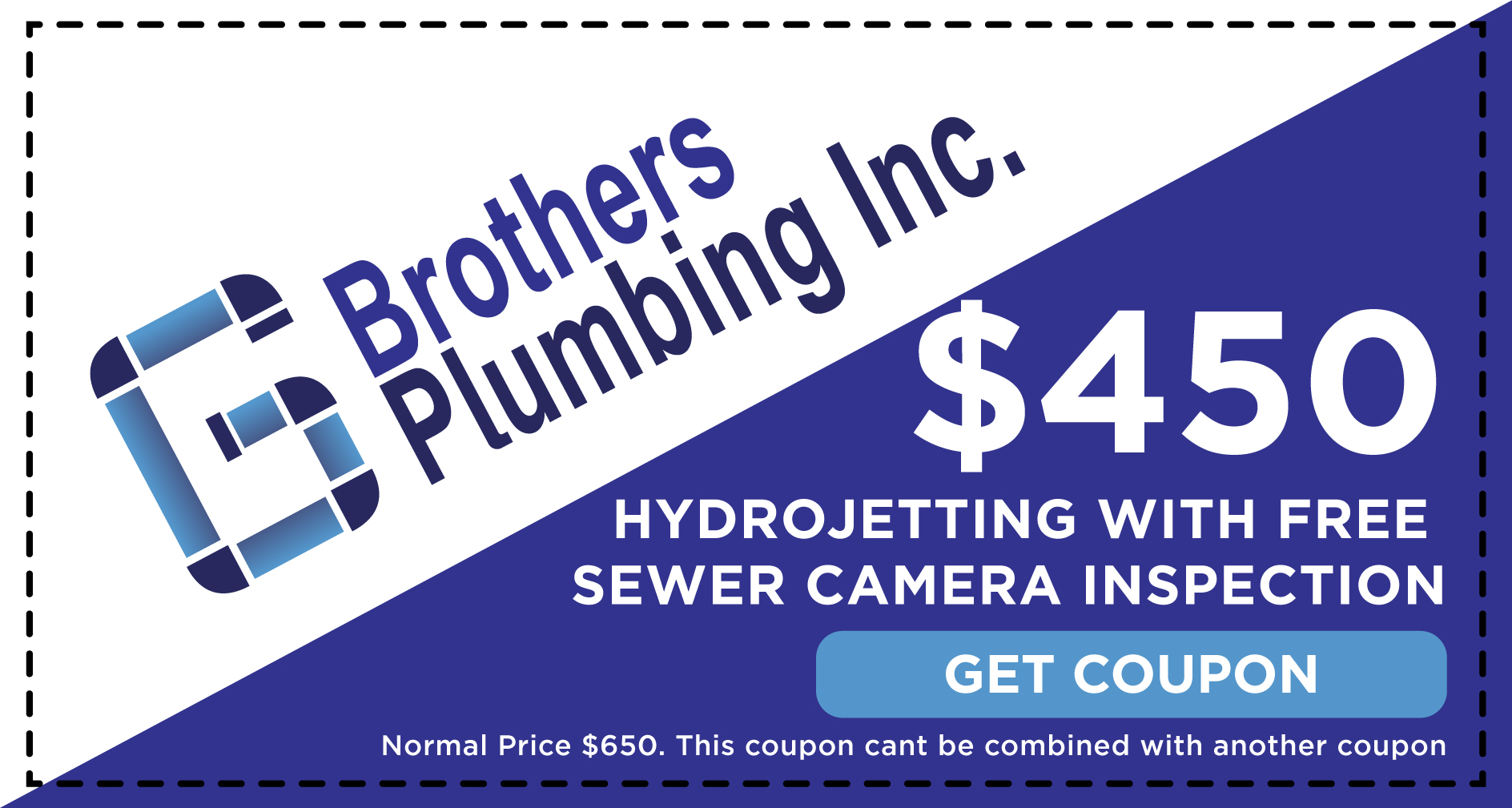 Contact us at 619 366 3301 for more information about our San Diego Plumbing Services
 How We Perform Hydrojetting? 
At G Brothers Plumbing, we have designed an expert hydro jetting process that ensures quality, and effective cleaning of the drain pipe. Our Chula Vista hydro jetting services ensure that drains are thoroughly cleaned and kept clear for longer. When we arrive at your property, this is what we will do:
Asses the condition of the drain and quote a discounted price.

Insert the hose in the pipe and start the hydro-jetting 

We will do drain pipe cameral inspection to check if there are remaining clogs

If the drain or sewer pipe is clean and clear, we will clean up the site and leave.
Common Clogs That Hydro Jetting Removes
Hydro jetting removes some of the most stubborn clogs in drain pipes. Some of the nasty common clogs this method can deal with efficiently:
Tree roots

Grease

Grime

Non-water-soluble items such as power towels, diaper, etc. 

Silt buildup.
Best Time To Hydro-Jet Your Drain
Hydro jetting is not a common drain cleaning method. However, there are scenarios when the method becomes the only solution. If your drain is showing any of these signs or both, call us for immediate hydro jetting services:
Severe clogs. If your drains and sewer lines have a clog that cannot be cleared using other methods (chemical, snaking, and so on), then hydro jetting becomes the only alternative.

Preventative maintenance. Hydro jetting works great for preventative maintenance. We recommend that you use the method before the rainy season. It helps to remove all potential blockages along the drain line.
Whether drains or sewer line is frequently clogging or you just want to clean your storm drain before the rainy season, hydro jetting is the best solution. Contact G Brothers Plumbing at 619 366 3301 and enjoy quality, reliable and inexpensive hydrojetting services in Chula Vista. Call now for free estimates discount price and financing.